Dolphin Inspiration from Hawai'i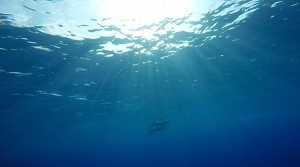 I just returned from a 2-week seminar with Joan Ocean on the Big Island of Hawai'i, on cetaceans, vibrations, and dimensional experience. There were presentations, meditations, and eight days that we swam together in the ocean.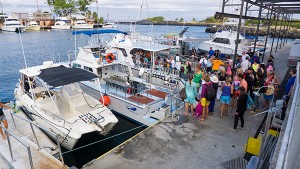 We swam with and/or saw spinner, bottlenose, and spotted dolphins, pygmy killer whales, pilot whales, sea turtles and manta rays, with humpback whales singing and braeching all around. It was a transformative experience, as much for the diverse, global group that gathered as the vibrational, marine life, and dimensional realms we explored.
Along the way, the dolphins, whales and sea turtles brought me these mandalas. It is rare for "forms" to show up in the mandalas, but they were very specific about the number of dolphins, whales and turtles, and where they wanted to be in the mandalas.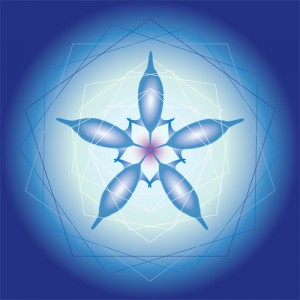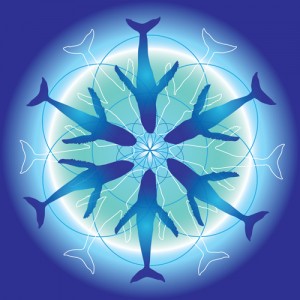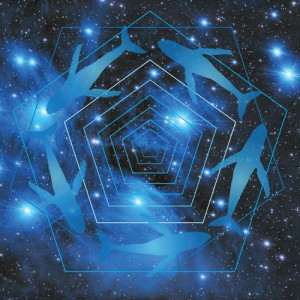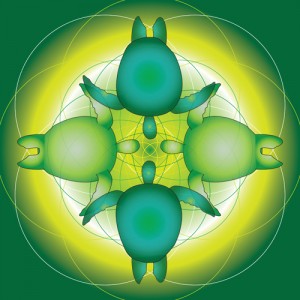 I also met a new friend, Theresa Haslett, who has a beautiful crystal shop right near the ocean. I brought some lovely crystals home with me from her store, Aloha Crystals & Gems. I'm enjoying the dimensional, sunny energy of a lamurian quartz, a Vogel-cut quartz, and a lovely cluster of Apophyllite. Theresa has a gift for finding wonderful pieces!
Theresa is a also a new friend of Inner Light Mandalas, and is carrying Inner Light card decks and other mandala offerings. If you are on the Big Island drop by and say hello–her store is in the plaza behind Lava Java and Subway on Ali'i Drive in Kailua-Kona.
Cheers!
Cynthia
Posted
by
One Response